FEATURE FILMS
IVAN THE TERRIBLE PARTS 1 AND 2 (1944 and 1958)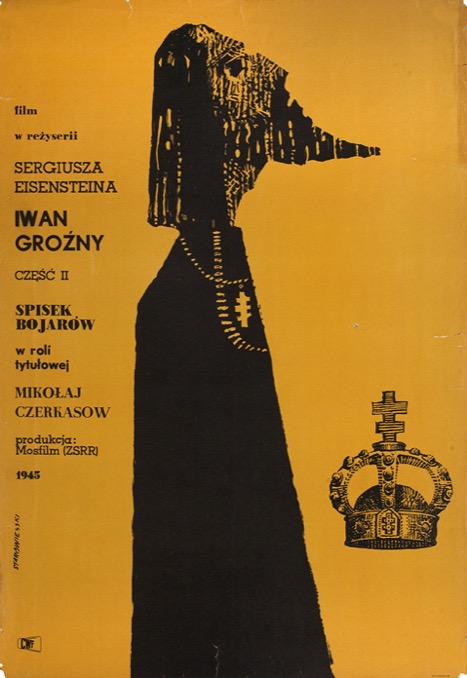 Joseph Stalin commissioned from Sergei Eisenstein, the most prominent filmmaker of the early years of the Soviet Union, a historical movie on the life of the feudal tsar Ivan the Terrible, who was famed for his strong and cruel rule. The first part of Eisenstein's massive and unfinished saga, which covers Ivan's early years as a ruler (when he was suppressing aristocracy), was praised by Stalin, but the second part—which unmasks the excesses of a brutal, absolutist emperor—was, understandably, panned by Stalin since the comparisons were too close for comfort.
ROLLOVER (1981)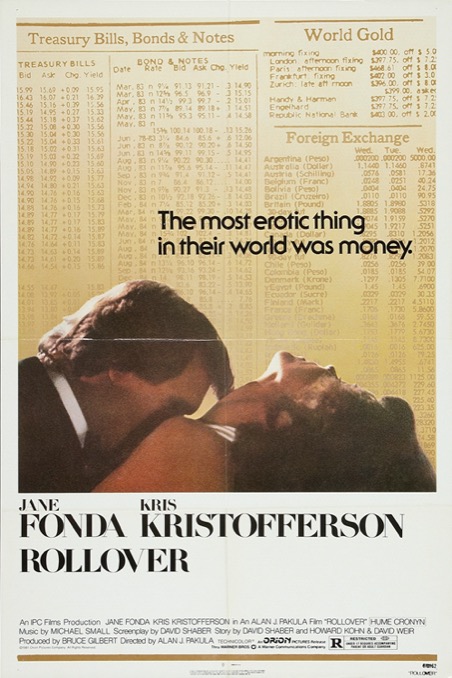 Alan J. Pakula (All the President's Men) directed Rollover, a currency crisis drama starring A-list names of the era, including Jane Fonda and Kris Kristofferson. Back in the days when Arab countries were trying to buy the world with oil money, it's a tale of an Arab oil organization devising a plan to wreck the world economy in order to cause anarchy and chaos. The plot is complicated, but between spicy romance scenes and financiers playing hardball, there is a lot of information dedicated to the way currency manipulation can affect geopolitics.
WALL STREET (1987)
Michael Douglas stars in his iconic role as Gordon Gekko, a ruthless corporate raider who delivers his famous "Greed Is Good" speech. Gekko takes under his wing a young stockbroker (Charlie Sheen), introducing him to insider trading and the price of success. Wall Street is one of the most celebrated movies about the power of finance and centralization of monetary resources.
BULWORTH (1998)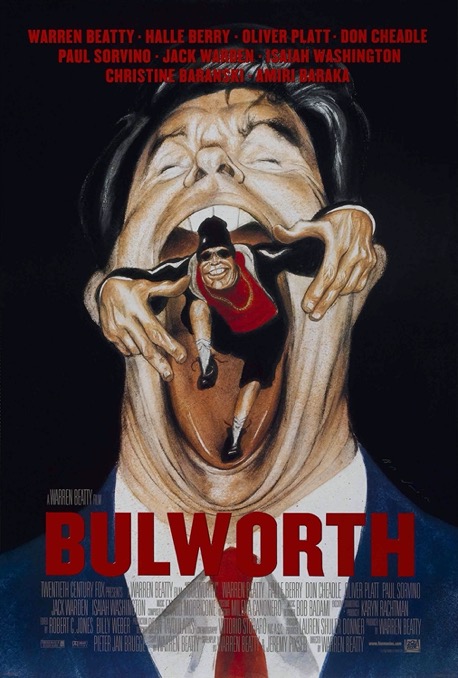 A merciless satire on the excesses of the U.S. political system, Bulworth stars Warren Beatty as a reckless liberal politician who puts out a contract on himself in order to leave his family with insurance. In the process, he spells out all the social and political ills that are normally glossed over in polite conversation.
CHILDREN OF MEN (2006)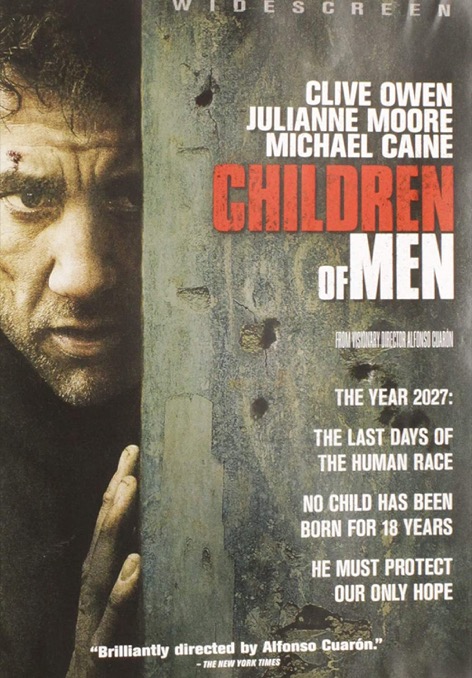 Children of Men tells a dystopian tale of a future world in which women have become infertile, obliterating the future of mankind. A man who agrees to transport the one miraculously pregnant woman to safety is being hunted down by the police state.
THE LIVES OF OTHERS (2006)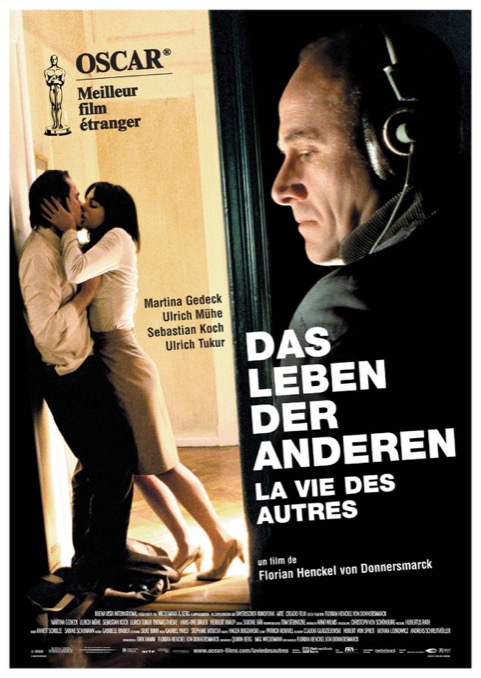 While the main plot centers on a man whose job is as a government listener in East Germany, the peripheral view of the East German secret police and the methods of the police state provides a good illustration of what centralization of power does to an individual.
THE INTERNATIONAL (2009)
An Interpol agent attempts to expose a major bank's role in an international arms deal. We get to watch war, arms dealing, a corrupt global banking system, and Clive Owen.
2012 (2009)
2012 offers another helping of a disaster scenario from director Roland Emmerich, with shifting poles causing massive floods. The chosen few—government leaders, the world's billionaires, military brass from superpower countries, and some service workers—will get spots on the modern arks while the rest of the world perishes. There is a great scene of some Saudi princes, Russian oligarchs, and the Queen of England with her corgis all boarding a ship together. The rich and mighty will always be saved.
FAIR GAME (2010)
You would think that an ambassador and a CIA operative are types of government jobs that would be protected by the government employing them, but as the history of Valerie Plame and her husband, Ambassador Joseph Wilson, reveals, this is not always the case. Beyond telling a true story of international politics, Fair Game is a commentary on governmental arrogance and unlimited power to destroy one's own servants.
THE HUNGER GAMES (2012), THE HUNGER GAMES: CATCHING FIRE (2013), THE HUNGER GAMES: MOCKINGJAY – PART 1 (2014), and THE HUNGER GAMES: MOCKINGJAY – PART 2 (2015)
The four movies based on the Young Adult book trilogy portrays a dystopia where every year selected young people are forced to participate in a survival game. The winner gets to live and to become a part of the elite, but when the games are won by Katniss, a girl who rebels against the system, the twelve districts of Panem rise up in a revolution. An entertaining metaphor of a totalitarian state in action.
GEOSTORM (2017)
When catastrophic climate change endangers Earth's very survival, world governments unite and create a net of satellites with geoengineering technologies designed to stave off the natural disasters. After successfully protecting the planet for two years, a system malfunction threatens a geostorm that could engulf the planet.
VICE (2018)
The very serious story of Dick Cheney's rise to unbridled power is told in a playful tone that director Adam McKay (The Big Short) uses to make it easier to watch Cheney's political manipulations, which allowed him to reshape both the U.S. and global geopolitics. Vice was the Solari Report's choice for 2018 Movie of the Year.
DEAR COMRADES! (2020)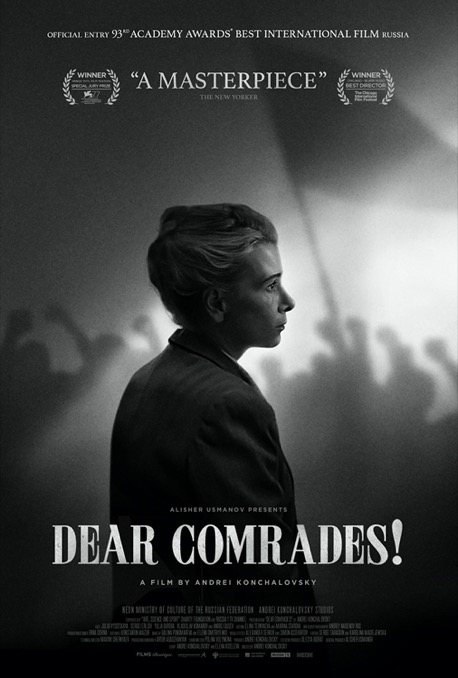 In 1962, Novocherkassk, a small town in the southern Soviet Union, raises a small rebellion against the sudden hike of food prices. The massacre of the strikers is seen through the eyes of a woman who until that moment was a devout Communist party activist.
TELEVISION SERIES
GAME OF THRONES (2011-2019)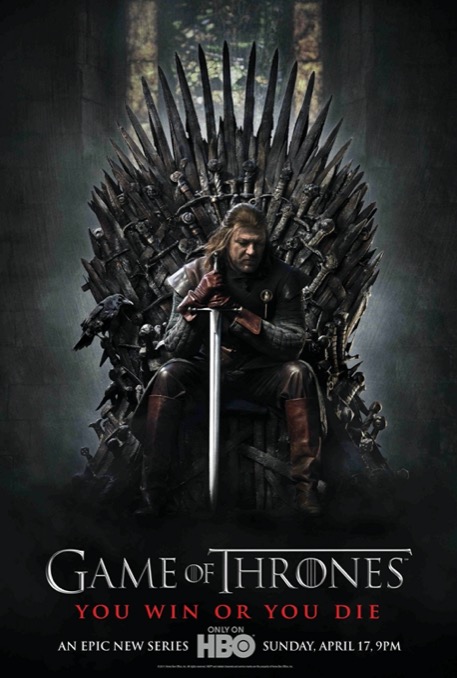 This seminal TV series depicts a constant fight for power by nine noble families whose dragon-ruled and magic-imbued lives do not resemble anything on Earth except their greed, pride, lust for power and wealth, deceit, and bloodthirsty violence.
BILLIONS (2016- )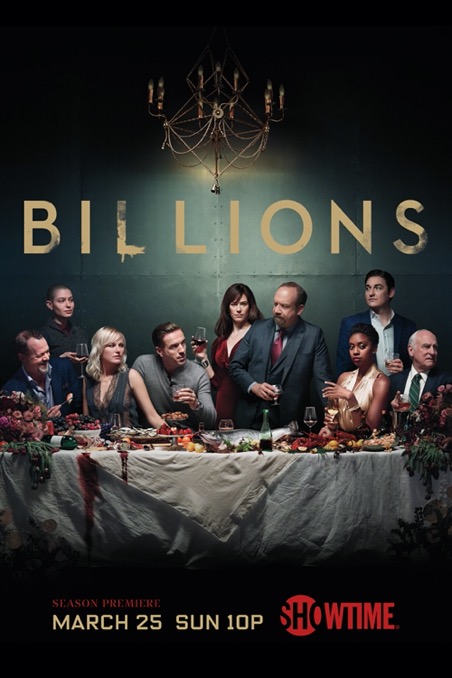 Billions mixes power and finance in the hub of it all—New York. The conflict between a smart U.S. attorney and an ambitious hedge fund king is the axis of this saga of money and influence.
YELLOWSTONE (2018- )
This land wars saga stars Kevin Costner as a Montana rancher trying to protect his land from those encroaching on his property.
DOCUMENTARIES
THE TAKE (2004)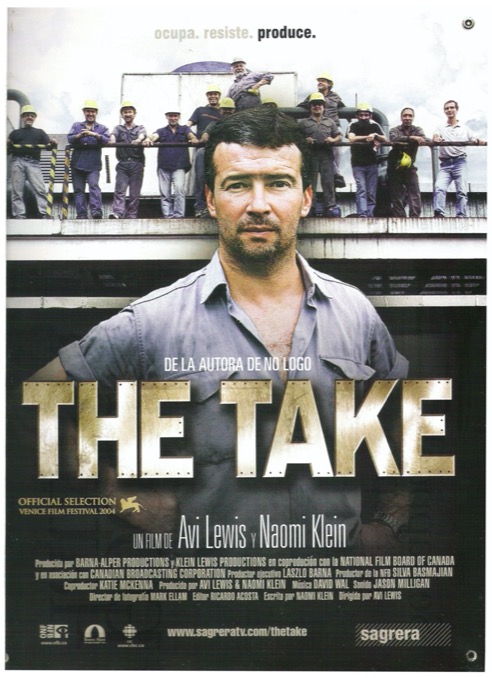 This Canadian documentary tells the story of unemployed Argentinean autoworkers who take over a closed plant and successfully turn it into a cooperative. The movie takes a look at globalization from the point of view of countries that are at a disadvantage in regards to the big Capital.
ERIC DECARBONNEL'S ESF VIDEO SERIES PARTS 1-4 (2011)
ERIC DECARBONNEL'S ESF VIDEO SERIES PART 5 (2011)
Eric deCarbonnel's five-part video series traces the history of the Exchange Stabilization Fund (ESF). The Solari Report's March 2017 interview, The Exchange Stabilization Fund with Rob Kirby, provides further details about the ESF.
DER BANKER: MASTER OF THE UNIVERSE (2013)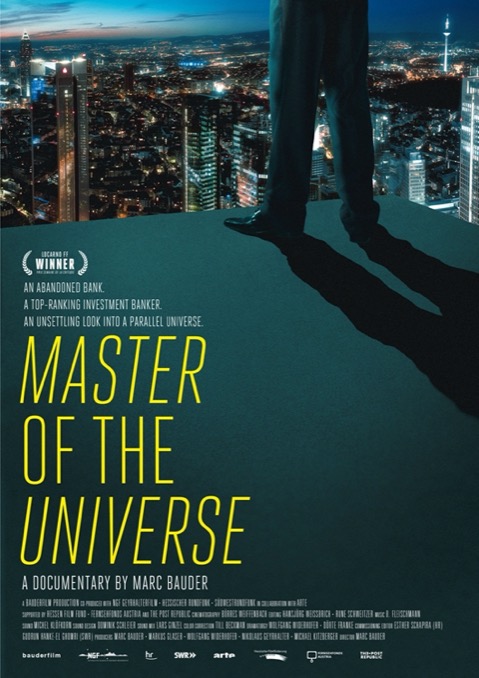 In this 2013 documentary, a German banker is chillingly straightforward when he shares his knowledge of modern banking's power to prop up or topple entire national economies.
THE SPIDER'S WEB: BRITAIN'S SECOND EMPIRE (2017)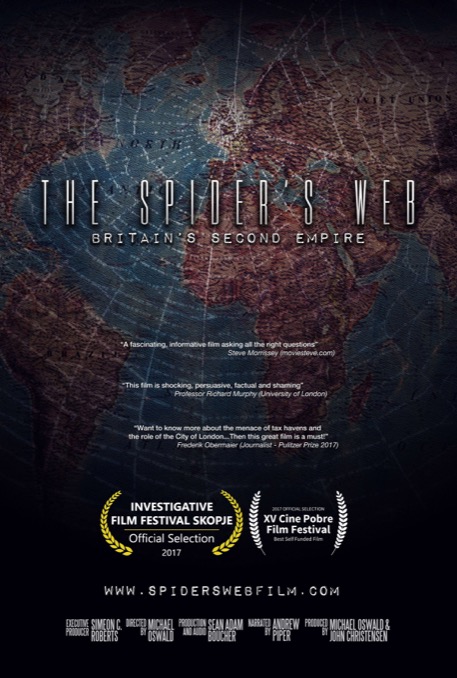 After the demise of the British Empire, the City of London bankerd and power movers set up a network of tax havens to transform imperial power into financial power.
CHINA POWER AND PROSPERITY (2019)
A documentary from PBS News Hour, China Power and Prosperity is an analysis of social, political, and economic factors at play in modern China. Offering a series of interviews with sinologists and regular citizens, it's an attempt to present, in layman's terms, the essence of the modern and powerful China and its relationship with the U.S.
PRINCES OF THE YEN (2020)
Princes of the Yen is a story about modern Japan, which has transformed since the country's WWII defeat into a society that the government subtly controls to suit the agenda of powerful business groups. A similar process is taking place in all other developed societies.
TALKS
SIR JAMES GOLDSMITH: "ON THE DANGERS OF GLOBALIZATION" (1994)
The 1994 interview with host Charlie Rose follows Sir James Goldsmith's book The Trap, where he discussed how globalization would lead to profound harm to populations.
The Trap by Sir James Goldsmith
Discussion of Goldsmith & The Trap
YANIS VAROUFAKIS TED TALK (2016)
Economist Yanis Varoufakis, ex-Finance Minister of Greece, talks about the Eurozone and the threat that large corporations and the mega-rich pose to European politics, including causing financial crises.
KERRY BROWN ON CENTRALIZATION OF POWER IN CHINA (2018)
In this short interview, Kerry Brown—a sinologist based at King's College in London—discusses the structure of centralization in the current Chinese government.
GARY GENSLER ON DIGITAL MONEY AND CENTRAL BANKING (2018)
Gary Gensler, senior fellow at MIT and former chairman of the U.S. Futures Trading Commission, presents an MIT Open Course on digital money and central banking.
NIC HANAUER TED TALK ON CAPITALISM (2019)
Entrepreneur Nic Hanauer points out that bad economic theories are the source of rising inequality and political instability.
AUGUSTIN CARSTENS OF THE BIS ON BANKS' FIGHT AGAINST USE OF CASH (2021)
In these frank comments, the head of the Bank for International Settlements (BIS) acknowledges central bank digital currencies' inherent potential to function as a mechanism of central control.